---
Net Zero
The latest news and analysis related to the UK's legal target to release net zero greenhouse gas emissions by 2050.

To sign up for our energy & climate email bulletin, click here .
In focus

---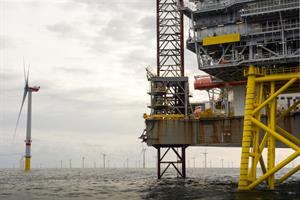 With the Climate Change Committee today warning that the risk of the UK not meeting its net zero target is greater than before, James Fair explores whether carbon capture and storage is the silver bullet to these problems, or is it an example of trying to have your cake and eat it?
Find these articles useful?

Get more great articles like these straight to your inbox. Find out more about our weekly bulletins
LAUNCH
Data & insight
In-depth content that helps you to understand implications, consider risk, implement and deliver best practice
LAUNCH
Fines Monitor
Manage risk by keeping up to date with essential information on environmental financial penalties
LAUNCH
Compliance Deadlines
Plan ahead with our Calendar feature highlighting upcoming compliance deadlines
Compliance Search
Discover all ENDS content in one place, including legislation summaries to keep up to date with compliance deadlines