---
Air management

The latest air management news, analysis, best practice, data and insight, covering industrial emissions, transport emissions, odour and noise

To sign up for our Air, Water and Land Ecology email bulletin, click here .
In focus

---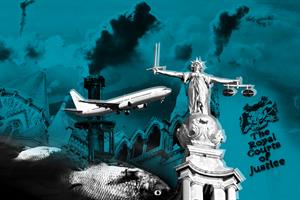 In a world where the existential threat of climate change and environmental harm is rising up the agenda, do environmental lawyers need to rethink the ethics of their work when batting for clients contributing to the problem? Isabella Kaminski speaks to some of the lawyers asking awkward questions about who should bear responsibility for planetary harms
Latest air management news
Find these articles useful?

Get more great articles like these straight to your inbox. Find out more about our weekly bulletins
LAUNCH
Data & insight
In-depth content that helps you to understand implications, consider risk, implement and deliver best practice
LAUNCH
Fines Monitor
Manage risk by keeping up to date with essential information on environmental financial penalties
LAUNCH
Compliance Deadlines
Plan ahead with our Calendar feature highlighting upcoming compliance deadlines
Compliance Search
Discover all ENDS content in one place, including legislation summaries to keep up to date with compliance deadlines