---
Water management
The latest water management news, analysis, best practice, data and insight, covering coastal, drinking water, flooding, ground water, sewage and pollution

To sign up for our Air, Water and Land Ecology email bulletin, click here .
In focus

---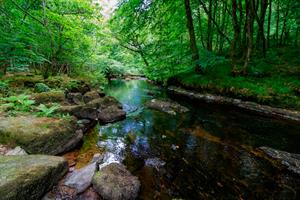 Targets to get all of England's water bodies back to good health by 2015 have been pushed back to 2027 and even this stretch goal will be missed. But the persistence of some substances mean that rivers will not be deemed healthy until as far out as 2063, finds Rachel Salvidge
Latest water management news
Water management analysis
Find these articles useful?

Get more great articles like these straight to your inbox. Find out more about our weekly bulletins
LAUNCH
Data & insight
In-depth content that helps you to understand implications, consider risk, implement and deliver best practice
LAUNCH
Fines Monitor
Manage risk by keeping up to date with essential information on environmental financial penalties
LAUNCH
Compliance Deadlines
Plan ahead with our Calendar feature highlighting upcoming compliance deadlines
Compliance Search
Discover all ENDS content in one place, including legislation summaries to keep up to date with compliance deadlines